The season of gratitude and giving should be all year but we always try to do a little more this time of year.
Our annual Ronald McDonald house A Nite of Roses coloring book and craft day will be held in November and December. It's always a pleasure to spend time with kids and their families who are in a situation out of their control but still need to feel and be seen as a normal kid.
We're also giving back to you, our supporters with am RRM gear giveaway. We'd like to thank you for your continued support, it truly means a lot to us. Stay tuned for our holiday photo shoot, as we continue to grow locally and internationally, bringing together a stronger sisterhood.

GOD HELP US ALL  "STOP PAIN"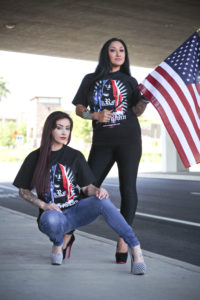 IN GOD WE TRUST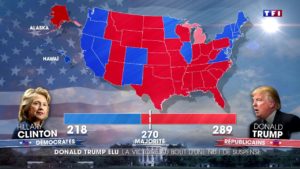 How Donald Trump won – CNNPolitics.com

We will be Adopting a family of four in the city of San Diego for Thanksgiving with a special dinner.

Every day is a day to be thankful. Life's abundance has no limit, and gratitude is what keeps that abundance flowing. In every circumstance there is something for which to be thankful. Even when there seems to be nothing else, there is HOPE.



Roasted Sweet Potatoes with Cinnamon Pecan Crunch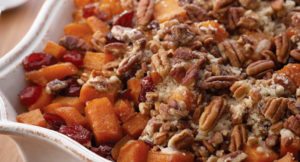 Ingredients
Serves: Makes 8 servings.
3/4 cup firmly packed brown sugar, divided
2 tablespoons orange juice
2 teaspoons McCormick Pure Vanilla Extract
1 1/2 teaspoons McCormich Cinnamon, Ground, divided
1 1/2 teaspoons McCormick  Ginger, Ground, divided
1/2 teaspoon salt
3 pounds sweet potatoes, peeled and cut into 1-inch chunks
1 cup dried cranberries
6 tablespoons butter, cut up, divided
1/2 cup flour
1 cup chopped pecans


Directions

15 mins Prep time

1 hr Cook time

15 mins Prep time

1 hr Cook time

Preheat oven to 400°F. Mix 1/4 cup of the brown sugar, orange juice, vanilla, 1/2 teaspoon each of the cinnamon and ginger, and salt in large bowl. Add sweet potatoes; toss to coat well. Spoon into 13×9-inch baking dish. Sprinkle evenly with cranberries. Dot with 2 tablespoons of the butter. Cover with foil. Bake 30 minutes.
Meanwhile, mix flour, remaining 1/2 cup brown sugar and remaining 1 teaspoon each cinnamon and ginger in medium bowl. Cut in remaining 4 tablespoons butter with a fork until coarse crumbs form. Stir in pecans. Remove sweet potatoes from oven and stir gently. Sprinkle evenly with pecan topping.
Bake, uncovered, 25 to 30 minutes longer or until sweet potatoes are tender and topping is lightly browned.